Arizona: Marijuana Measure Fate Uncertain As More Money Pumped In To Defeat It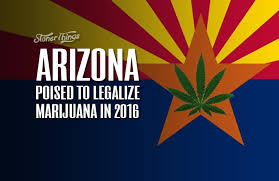 By Derrick Stanley
Hemp News
Foes of Arizona's measure to legalize marijuana are collecting a huge amount of cash in a last-minute bid to defeat it.
Arizonans for Responsible Drug Policy has collected more than $2.7 million so far, the latest figures show. More than $900,000 of that has come in the past three weeks as different polls have shown the fate of Proposition 205 could swing either way.
The most recent survey was released Monday, and it shows 43 percent of those questioned in support and 47 percent opposed. That could leave the outcome up to the 10 percent who told OH Predictive Insights they had not made up their mind.
Less than a week ago the Arizona Chamber of Commerce and Industry poured $498,000 into the anti-205 measure.
Virginia-based SAM Action, short for Smart Approach to Marijuana, a group that has opposed legalization efforts in many other states, recently made a new $115,000 donation.
The pro-205 effort benefitted from a $110,000 donation two weeks ago from Dr. Bronner's Magic Soaps. That company makes cleaning products, including those that use hemp oil. But various restrictions on growing hemp have forced the company to look elsewhere for its supplies.
Dr. Bronner's Magic Soaps says it donated $100,000 to voter initiatives in Colorado and Washington state to legalize the growing of marijuana there. Arizona's proposal is modeled largely after what voters approved in Colorado.