Massachusetts: Harvard Likely To Keep Marijuana Ban On Campus, Regardless Of Question 4 Vote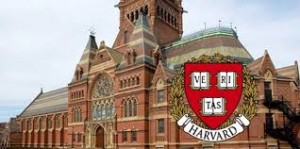 By Derrick Stanley
Hemp News
Harvard students excited about the possibility of legal marijuana in Massachusetts, thanks to the vote on Question 4, may be disappointed to learn that pot will likely remain banned on campus even if the legalization measure passes.
Other universities have followed this path, due to their relationships with the federal government. Harvard is a private institution, but it receives millions of dollars from the federal government each year for research. The receipt of federal funding is contingent upon colleges and universities' adherence to federal statutes, including the criminalization of marijuana.
According to Harvard Law School professor Charles R. Nesson, legalizing marijuana on a campus that receives federal funds could potentially jeopardize those funds.
"The operative question I think is whether this acts as an in terrorem effect," Nesson said, referring to Harvard's federal funding as a deterrent to permitting cannabis. "I just can't imagine Harvard taking any step but the most conservative one: go the slowest, stay the closest to the ground."
Other private colleges in the area, like Boston University, have said they have no plans to alter their current policies that ban pot on campus.
"We do not anticipate any policy change, no matter the outcome on Question 4," Colin Riley, executive director of media relations at Boston University, said.
Universities in states like Colorado, where recreational marijuana is legal, have banned the substance on campus despite its legality. At the University of Colorado, Boulder, marijuana is banned on campus, even for students over the legal age of 21.
"In addition, the state constitutional amendment authorizing individuals over the age of 21 to recreationally use marijuana ('Amendment 64') does not change this prohibition or authorize a student to use marijuana," the UC Boulder student handbook reads. "Federal law, including the Drug Free Schools Act, continues to prohibit marijuana. Thus marijuana use, even if in compliance with Amendment 64, is prohibited on campus."
If question 4 passes, Massachusetts would become the fifth state to legalize recreational marijuana. Other states that have weed legalization measures up for the vote this year are Arizona, California, Nevada, and Maine.