Massachusetts: State Treasurer Seeks Clarity From Trump Administration On Marijuana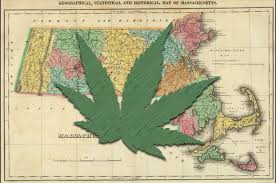 By Derrick Stanley
Hemp News
Massachusetts State Treasurer Deborah Goldberg, who's in charge of implementing the new recreational marijuana law in the state, wrote Tuesday to Attorney General Jeff Sessions seeking guidance on federal enforcement of marijuana.
"In recent weeks, comments from the Trump Administration suggest that the [Department of Justice] may be considering a change [in enforcement]," Goldberg wrote to Sessions. "I would greatly appreciate your prompt response to clarify whether this is true — and if so, what changes we should prepare for before we commit significant public resources to implementing Massachusetts' recreational marijuana laws."
In a briefing last month, White House press secretary Sean Spicer said he believes "you'll see greater enforcement of [recreational marijuana]," drawing a distinction between medical and recreational cannabis.
State Attorney General Maura Healey said the Justice Department is sending "mixed messages" around marijuana policy.
"I certainly would like to get some clarity and some certainty on that, and that's just one example of an area where we need more information," she said in a Herald Radio interview on Monday.