Nova Scotia: Class-action Lawsuit Launched Against Canopy Growth Over Pesticide In Marijuana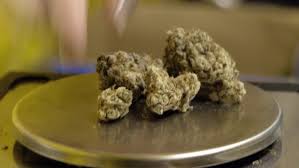 By Derrick Stanley
Hemp News
A law firm based in Halifax, Nova Scotia has launched a class-action lawsuit against Canopy Growth (TSX:WEED) and its subsidiary Mettrum over recalls of medical marijuana that contained unauthorized pesticides.
Wagner's filed a statement of claim with Nova Scotia's Supreme Court alleging that Mettrum breached its contract with consumers and that its development, distribution and sale of medical marijuana was negligent.
Mettrum was purchased earlier this year by Canopy Growth, Canada's largest publicly traded medical marijuana producer.
Lawyer Ray Wagner says representative plaintiff Neal Partington, a house painter from Nova Scotia, says he suffered vomiting and severe nausea over the six months that he was taking Mettrum products to deal with symptoms of an injury.
Wagner said it could take six to eight months before the court decides whether to certify the class-action lawsuit.