Texas: Border Patrol Agents Stop Dump Truck Carrying 1,800 Pounds Of Marijuana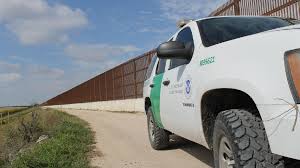 By Derrick Stanley
Hemp News
Border Patrol agents stopped a dump truck carrying more than 1,800 pounds of marijuana near Brownsville, Texas last week.
Border Patrol agents conducting surveillance on Thursday watched a black-and-white dump truck approach a sand pit near the Mesquite Farms Ranch.
Agents ran the dump truck's license plate through a law enforcement database, which revealed "the dump truck had been previously identified as a narcotics load vehicle," according to the criminal complaint.
According to the criminal complaint:
USBP agents observed the white and black dump truck break away from the normal route of travel for dump trucks and disappear into an unused sand pit. USBP agents advised via service portable radio the bundles that had been observed on the dirt mound were no longer at their original location. USBP agents observed the white and black dump truck exit the area and did not attempt to pick up a load of sand near the sandpit area.
Agents stopped the dump truck and arrested the driver, Dario Galvan-Ibarra. They recovered 26 bundles of marijuana from the dump truck, weighing a total of 1,873.3 pounds.
Agents turned Galvan-Ibarra over to the U.S. Drug Enforcement Agency for prosecution.