Oregon: AJ+ - How High Is Too High? (Documentary)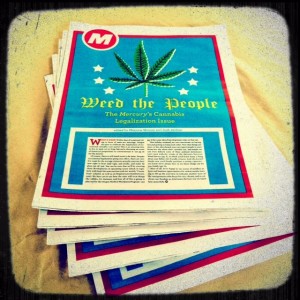 By Michael Bachara, Hemp News
Earlier this month, AJ+ traveled to Oregon's first legal social cannabis celebration, "Weed the People", to produce a documentary titled "How High Is Too High?". The comedic documentary showcases the emerging cannabis industry and brings awareness to social cannabis in America. At the event, growers distributed free cannabis samples, Obama Kush, Purple Alien Dawg and, the most popular, Girl Scout Cookie. Cannabis industry vendors educated the masses on their methods of cultivation. Most attendees received approximately seven grams of cannabis. The cost of the event was $40 per person.
Using their comedic point of view, AJ+ highlights the common assumptions about people who consume cannabis and then proceeds to discount those assumptions by talking with the event attendees and getting real opinions. One of the attendees, a computer programmer, states, "Sometimes when I'm stuck on a problem I don't understand, I can smoke and see things in a different way."
Since the passage of Oregon Measure 91, individuals over 21 are allowed to possess an ounce of cannabis in public and may possess eight ounces of cannabis in their home. Oregon residents may cultivate four plants for personal use, per household, and individuals are allowed to give away an ounce to friends and family.
Photo: AJ+
Source: https://www.facebook.com/ajplusenglish/videos/585637774911067/