Texas: Bill Filed To Legalize Medical Marijuana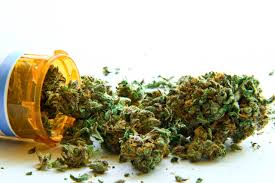 By Derrick Stanley
Hemp News
Texas state Senator Jose Menendez filed a bill today that would allow people with chronic and debilitating conditions to use medical marijuana to treat those conditions through a prescription from a doctor.
Senator Menendez says if traditionally conservative states like Montana, North Dakota and Arkansas can pass such a measure, Texas should follow suit.
Illnesses like cancer, PTSD, nausea, Parkinson's, autism, HIV and severe pain are a few of the ailments that would qualify.
Political science professor Doctor Paul Fabrizio told KIDY the road to approval for this bill is a difficult one. If passed in both the House and the Senate, there's still one huge obstacle.
"If they were to get it passed, they're gonna have to convince the governor. The governor has been very outspoken in saying he does not support legalization of medical or recreational marijuana. Therefore, he's not going to sign a bill," Fabrizio said.