Colorado: Organization Offers Free Marijuana To Veterans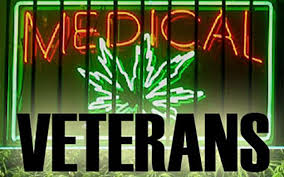 By Derrick Stanley
Hemp News
The Dab Lounge in Colorado Springs hosted their 'Spring Bake' event Saturday night, where a group called the 'Veteran Farmers Alliance' handed out marijuana to veterans for free.
Group founder Steve Defino said marijuana helped him heal after returning home and he's hoping to share that relief with other veterans. He handed out edibles and over half a pound of marijuana to veterans at the event Saturday.
"I've seen other organizations operate, and I'm not very happy with the way they do it," Defino said. "They need to be donating more and doing more to show these guys that they actually care."
He said he's battled with Post Traumatic Stress Disorder for 10 years and found relief using marijuana.
"I've been able to actually go through my memories, recall my memories without getting upset anymore, and I'm starting to live my life again like a normal person," Defino said.
"I've talked to guys that are ready to kill themselves. They're ready to take their own life because they feel like nobody is there for them. So this is a small way to say thank you for what you've done," he said.
Even though the marijuana may only offer short-term relief, he says it's the least he can do for the men and women who have sacrificed for our country.
"This saves lives. This will take [the depression or anxiety] off their mind, at least temporarily, until they can find some more permanent help or relief," Defino said.
Defino says he is hosting another event on Veteran's Day in November at the Dab Lounge.
He says he'll be handing out around $25,000 worth of marijuana, marijuana seeds and planting materials.