Colorado: State Recalls Pesticide-Tainted Marijuana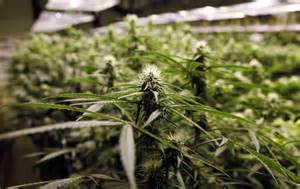 By Derrick Stanley
Hemp News
Colorado state marijuana regulators issued a recall Thursday for a large amount of retail cannabis grown and allegedly treated with unapproved pesticides. The plants were grown in Denver by MGI Inc., whose facilities operate under the name Kindman.
The Colorado Marijuana Enforcement Division issued the recall, which the state calls a public health and safety advisory.
Regulators said an investigation by the state Department of Agriculture confirmed the presence of imidacloprid, an insecticide used world-wide but not approved for use on marijuana.
MGI owner Ryan Fox is challenging the recall, and said his company "absolutely has not used this pesticide in production," and is challenging the recall.
"We are contesting these findings and are attempting to have the hold released," he said in a statement. "We believe the test process is faulty and that the Colorado Department of Agriculture has potentially cross-contaminated our samples during testing."
Stave Bornmann, director of CDA's Inspection and Consumer Services Division, said the state lab is an "accredited facility" and that it "adheres to stringent sample and quality control standards."
Colorado attorney Rachel Gillette said the marijuana industry has concerns about the state's pesticide tests.
"We're getting conflicting results from this state-certified lab ... and the licensee has no way to verify the results," she said.
The state does not disclose information on how large the recall is or exactly how many plants and products are infected.
Regulators say consumers who have any of the recalled products, which include flower, trim, concentrates and infused-products such as edibles, should return them to where they were purchased for proper disposal. Product labels will display the license number affected in the recall: 403R-00008 and 403R-0009.