Canada: Marc Emery Leaving U.S. Prison, Returning Home Tuesday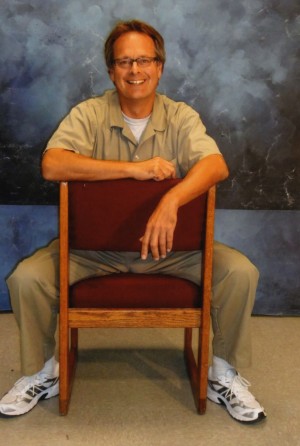 By Steve Elliott
Hemp News
Marc Emery, the self-styled Prince of Pot who got a five-year federal prison sentence in the United States for selling seeds, will get to return home to Canada on Tuesday.
Emery is scheduled to be flown from a Louisiana jail to Detroit on Tuesday, escorted in shackles by U.S. marshals, then turned over to Canadian officials, his wife Jodie Emery said on Friday, reports Gordon McIntyre at The Province.
He had been sentenced after pleading guilty to selling cannabis seeds through the mail to U.S. customers through his Vancouver-based company.
"It's very exciting," said Jodie. "It's been a long road."
Jodie said supporters will be waiting in Windsor, although it's not known exactly what time the Prince will be crossing the border. The Emerys are planning a press conference at Windsor City Hall as soon as Marc is released, "likely sometime after 12 Noon ET," according to Cannabis Culture.
She said their lives will then pick up where they left off when Marc went to Seattle to plead guilty before serving his "hard nickel" (under federal sentencing rules, prisoners must serve 85 percent of their time).
"Our life is about our activism," Jodie said. "We'll be getting right back into it."
"Our first priority is to jump into the [federal] election campaign, even though it seems far away," Jodie said.
Elections are tentatively scheduled for October 2015, and Emery has vowed revenge on the Conservative party, which was in power when he was turned over to American authorities, reports Kevin Brooker at The Province.
Speaking to CBC Radio from a private deportation facility, Emery said: "My own government betrayed me and I'm going to wreak an appropriate amount of political revenge when I get home and campaign against the Conservative government."
It's little wonder that Emery is steamed at the Conservatives. According to The Province, they "acted vindictively, and politically, by bringing in U.S. drug warriors and seeing to it that Emery was renditioned to a place where he would serve a far harsher sentence than any Canadian court would deliver for such an offense."
Ironically, marijuana is now sold legally in Seattle, where Emery was sentenced, and throughout the state of Washington (along with Colorado). Voters in both states in 2012 approved measures which legalized, in a limited way, the possession and consumption of cannabis by adults 21 and older.
Emery said he was "chained and shackled every inch of the way" during his imprisonment, although pictures from a federal prison near Yazoo City, Mississippi where he was held showed him playing bass guitar in a prison rock band. The Prince of Pot reportedly got in a bit of trouble for those pictures and was placed on restricted privileges.
He hopes to turn the next federal election in Canada into a single-issue referendum on legalizing marijuana. Emery and his supporters plan to campaign for the Liberals, apparently in a case of "the enemy of my enemy is my friend." He had previously described himself as Libertarian, and had contributed to Ron Paul's run for President of the U.S.
Political observers say Emery's money, along with his martyr status, could be an asset to the Liberals in next year's elections. "The prospect of him stumping for their brand could do the Liberals a huge favor, whether they admit it or not," The Province offered.
Since Emery was imprisoned in May 2010, Canadian Prime Minister Stephen Harper and the Conservatives have increased penalties for marijuana busts and made medical cannabis laws much more restrictive. Meanwhile, the Liberal Party became the first mainstream political party in Canada to come out in support of full marijuana legalization. According to Jodie, the Emerys plan a cross-country tour in support of the Liberals.
Photo: Cannabis Culture