Colorado: Moms For Marijuana Activist Jenny Kush Killed By Drunk Driver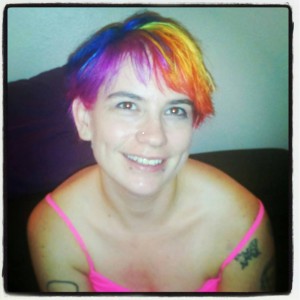 By Steve Elliott
Hemp News
A widely recognized marijuana activist was killed on a highway near Denver, Colorado, early Saturday morning, by a drunk driver with a long record of DUI arrests.
Jenny Kush, 34, the mother of four and a founding member of Moms For Marijuana, died after an SUV in which she was a passenger was struck head-on by a vehicle driving the wrong way in the HOV lane on Interstate 25 in the Denver area, reports Jonathan Vankin at Opposing Views.
The drunken driver, Rebecca Maez, 27, was reportedly too intoxicated to notice she had gone the wrong way up the exit ramp onto I-25. She was driving south in the northbound HOV lane when her car hit the vehicle driven by Kush's boyfriend just after midnight as the couple returned home from a concert.
Maez now faces charges of vehicular homicide in addition to another drunk driving violation.
"I had actually just talked to her about 10 minutes before the wreck happened," Paul Garrett, a friend of Kush's, told CBS Denver. "They were at a concert downtown. She was telling me about the t-shirt she got and how much fun she had had."
Kush's boyfriend, identified by activist "Rx MaryJane" as Jeremy Charles, was injured in the crash been has been released from the hospital.
A Jenny Kush Memorial Fund page has been established on WePay to raise money for Kush's children.