Global: Leafly.com Unveils Mainstream Cannabis News and Information Section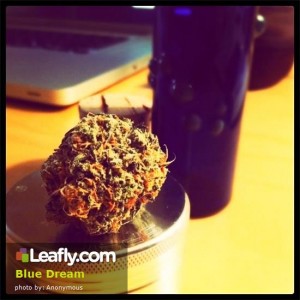 By Steve Elliott
Hemp News
Leafly.com has introduced a cannabis news and culture section, covering topics ranging from industry news to advocacy efforts and resources for people new to cannabis, including FAQs, how-to guides, advice for choosing a dispensary, and a dispensary patient "bill of rights."
Described as "Yelp for medical cannabis patients," Leafly is designed to help patients find the marijuana strains and dispensaries for their medical needs through an online environment. The site features more than 50,000 patient-generated reviews of more than 500 strains of cannabis, along with 22,000 patient reviews of 3,300 dispensaries in the United States, Canada, Belgium, the Netherlands, and Israel.
"This is a big step forward for cannabis patients," said Christian Groh, vice president of sales and Leafly and partner of Privateer Holdings. "Expanding Leafly's education and information resources will allow patients to make informed decisions about their treatment in a mainstream, professional environment."
To lead the expansion, Leafly hired Rebecca Kelley as its new Content & Community manager. Kelley brings almost a decade of experience in online content development and marketing to the Leafly team.
In her new role, Kelley will oversee a team of four content creators tasked with developing Leafly into a news and culture resource for cannabis patients. Previously, she served as content marketing manager for Intego (an industry leader in Mac antivirus and security software), and also held similar positions at This or That Media, and SEOmoz.
"I'm thrilled to join the smart, passionate Leafly team and feel we can transform cannabis culture beyond the standard stereotypes into a more professional and thoughtful industry," Kelley said. "My goal is to make Leafly the leading source of information for both patients and people who want to learn about cannabis in a mature, comfortable setting."
Since its 2011 acquisition by Privateer Holdings, the first private equity fund investing in the legal marijuana industry, Leafly has transformed from an online resource into a successful brand generating $100,000 in revenue each month, according to the company. Leafly says it had 2.6 million visitors in May, and is projected to earn $1 million in revenue per month within the next year.
"The market is ready for a news source that elevates the conversation about cannabis," said Brendan Kennedy, CEO of Privateer Holdings. "Cannabis is mainstream, but most publications don't reflect that."
You can check out Leafly's News & Culture site at www.leafly.com/news.