Maine: Citizens Submit Petition Supporting Marijuana Legalization Ordinance In South Portland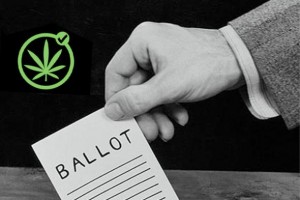 Citizens for a Safer Maine on Monday submitted its petition in support of an initiative to make marijuana possession legal for adults within South Portland city limits. The group submitted more than 1,500 signatures, with just 959 valid signatures of registered city voters needed to qualify for the November 2014 ballot.
The city clerk has 20 days to certify the petition.
Democratic U.S. Senate candidate Shenna Bellows joined Citizens for a Safer Maine at a news conference inside South Portland City Hall prior to submitting the signatures to the City Clerk's Office.
"Our goal is to get people talking about marijuana and the benefits of ending prohibition," said David Boyer, Maine political director for the Marijuana Policy Project (MPP).
"Marijuana is far less harmful than alcohol for the consumer and for society," Boyer said. "It should be treated it that way, and that entails no longer punishing adults who choose to use it responsibly."
Graphic: Marijuana.com