Michigan: Families Call For Complete Review and Reform of Child Welfare Laws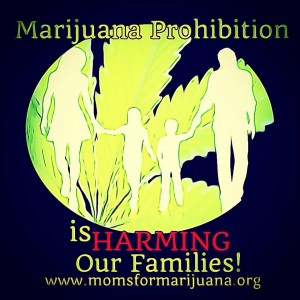 Two activist groups of medicinal cannabis advocates are calling on Michigan's Department of Human Services to conduct "a complete review of practices conducted by Child Protective Services, and enact reforms that improve public and family safety."
According to The Human Solution and Michigan Moms United, an ever-growing number and variety of communities and parents have been targeted and victimized by CPS. Parents, grandparents, foster parents and anyone impacted by the overreaching Michigan Child Protective Service agency are invited to attend to speak to media and call for reform.
"The attacks of CPS are far-reaching and affect people from every walk of life," said Maria Green of the Free Bree Foundation. "CPS has a pattern of moralizing their own beliefs to families across the nation by removing children from parents with alternative lifestyles, such as homeschooling, homosexuality and transgenderism, vaccination-free medical choices, and all-natural living, among others."
The recent Bree Green medical marijuana custody case in Ingham County generated a great deal of interest regarding actions committed by Child Protective Services, but for years advocates and victims have been calling on a national level for a complete reform of family court laws.
According to the National Coalition for Child Protection Reform (NCCPR), one recent study of foster care "alumni" found they had twice the rate of post-traumatic stress disorder of Gulf War veterans, and only 20 percent could be said to be "doing well." (80 Percent Failure, http://www.nccpr.org/reports/cfpanalysis.pdf )
A second study, of 15,000 cases, is even more devastating. That study found that even maltreated children left in their own homes with little or no help fared better, on average, than comparably maltreated children placed in foster care. (The Evidence is In, http://www.nccpr.org/reports/evidence.pdf )
What: Protest and call for complete review and reform of CPS
When: November 12th, Noon-1pm
Where: 235 S Grand, Lansing, MI. In front of Department of Human Services.