Missouri: Lawmakers Eye Push For Marijuana Law Reform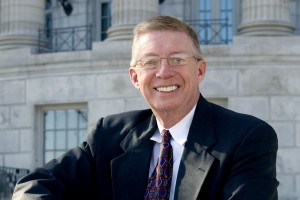 By Steve Elliott
Hemp News
Missouri lawmakers who want to relax the state's marijuana laws are looking at a renewed push for reforms. House Democrats Chris Kelly of Columbia and Rory Ellinger of Universal City were among the speakers at a Thursday forum on cannabis policy.
Reps. Kelly and Ellinger both supported legislation earlier this year which would have reduced marijuana possession penalties to a low-level misdemeanor with no jail time, similar to a traffic ticket, reports CBS St. Louis. St. Louis and Columbia already have such decriminalization ordinances on the books.
Rep. Kelly said he would also favor full legalization only if there were enough organizational support from pro-marijuana groups, reports The Columbia Missourian.
Kelly said he wasn't sure if it would be better to seek legislative approval of lower marijuana penalties, or to put any proposed reforms on a statewide ballot to let the voters decide for themselves.
(Photo of Rep. Chris Kelly: ChrisKelly24.com)