Oregon: 289 Apply To Operate Medical Marijuana Dispensaries On Opening Day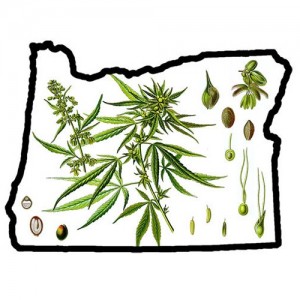 By Steve Elliott
Hemp News
Oregon's medical marijuana dispensary registration program got off to a "robust" start on Mondasy, with 289 applications, according to state officials.
Program director Tom Burns said there was heavy traffic at the state's medical marijuana dispensary application website, reports Noelle Crombie at The Oregonian. The state is issuing registrations on a first come, first served basis.
The rules require dispensaries to have at least 1,000 feet between them, leading to competition among already existing locations which are closer than 1,000 feet. That competition is likely what drove relatively high numbers of Multnomah County registrations on Monday, according to Burns.
Multnomah County saw the most applications, with 135 dispensaries starting the registration process. Lane County had 41, Jackson County had 18, Deschutes had 17, and Lincoln and Marion each had 11. A few counties, including Washington and Clackamas, had fewer than 10 each.
Oregon's existing medical marijuana dispensaries had until now operated in a legal gray area, relying on the tolerance of local police. Washington County and a few other localities had taken steps to shut down dispensaries, while Portland and Multnomah County generally let them operate.
The Oregon Legislature passed a new law last year to formally legalize and regulate the dispensaries. They are now required to follow security and testing regulations and to track all cannabis coming into and out of their stores. The state has two regulators who will inspect the stores annually.
The issue of whether local governments can ban the shops remains unsettled. The Senate last month unanimously supported a bill that allows local regulation, but not outright banning of dispensaries.