Oregon: Activists Look To End Marijuana Prohibition In 2014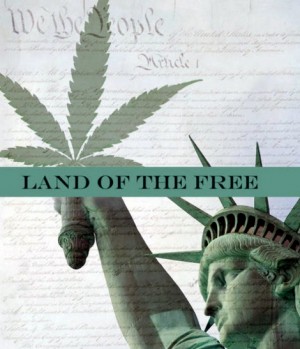 A bill that would ask Oregon voters if they want to legalize marijuana while leaving the regulations up to the Legislature passed its first committee last Thursday.
Senate Bill 1556 passed the Senate Judiciary Committee on a 3-2 vote, with all Democrats supporting it and all Republicans opposing, reports Jeff Mapes at The Oregonian. The bill now goes to the Senate Rules Committee.
The measure was amended before passing to lower the amount of cannabis that adults 21 and older would be allowed to possess in private. The amount was lowered from eight ounces and four plants in the original bill to six ounces and three plants in the amended version.
Cannabis activists are already gathering signatures for two legalization initiatives.
Initiative 21 would amend the Oregon Constitution, ending criminal penalties for cannabis and permitting adult recreational marijuana use, possession and cultivation.
Initiative 22, the Oregon Cannabis Tax Act 2014, creates a commission to regulate the cultivation, processing, and sale of marijuana, generating hundreds of millions of dollars for the Oregon General Fund, helping to pay for schools, roads, and social services.
The groups HEMP in Oregon (Help End Marijuana Prohibition in Oregon) and CRRH (Campaign for the Restoration and Regulation of Hemp) have kicked off a vigorous volunteer and paid petition drive to get both initiatives on the ballot for November 2014, according to director Paul Stanford.
"Marijuana prohibition does not work and is expensive to maintain," Stanford said. "We must move forward on a better path for hemp and marijuana in Oregon."
Graphic: Marijuana.com