Oregon: Grassroots Cannabis Campaign Gathering Signatures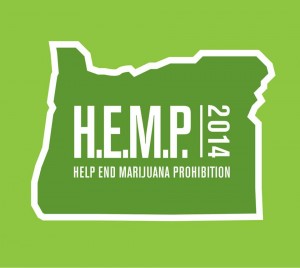 Two cannabis legalization measures in Oregon are gathering signatures around the state. Initiative Petitions 21 and 22, the Oregon Cannabis Amendment and The Oregon Cannabis Tax Act, are in the race for the July 3 signature deadline. Initiative 21 would end criminal penalties for cannabis, while Initiative 22 regulates and taxes cannabis, including hemp for industrial and agricultural uses.
"The people of Oregon stand with Initiatives 21 and 22 and they demonstrate this by getting involved," said campaign director Jersey Deutsch of the Campaign for the Restoration and Regulation of Hemp (CRRH). "This is because our legislation puts an end to cannabis prohibition, ensuring no one in Oregon will be criminalized for cannabis again."
Currently CRRH has more than 20 staff members, 3,000 volunteers, and 6,000 independent Oregon donors, making them second only to Oregon United for Marriage with the largest volunteer campaign in the state.
"Volunteers join our campaign because they believe we must put an end to prohibition and criminalization, while ensuring citizens of all ages are free of cannabis related felonies," Deutsch said. "CRRH will continue the fight to end cannabis prohibition by mobilizing Oregon supporters, educating community members, fighting for patients, training and empowering volunteers, growing the campaign, and pushing legislation forward."
Sign the Petitions: I-21 and I-22: http://cannabistaxact.org/sign-petition/