Time 4 Hemp To Host 'Global Cannabis Summit' Each Friday In August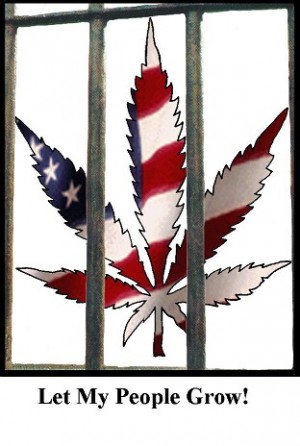 Each Friday during August, "Time 4 Hemp - LIVE" will be hosting two-hour specials to produce a 10-hour Global Cannabis Summit with some of the most brilliant minds and amazing leaders of the industrial hemp and medical marijuana movement. These presentations will be broadcast live on American Freedom Radio as well as on AM/FM stations across America and the ROKU Broadcasting Network at 9-11 a.m. (PST), then made available for free download from the archives at American Freedom Radio and in iTunes.
The cannabis legalization movement, according to Time 4 Hemp host Casper Leitch, has long wanted to have Congressional or Senate hearings, as well as the chance to meet with world leaders to present:
• The rational thinking and hard data that verify prohibition as a failed policy which ruins personal lives as well as the future of the following generations;
• The most significant scientific studies pertaining to medical marijuana and the need to stop arresting sick people and those who are caring for them;
• The hard data that verify the cost of arresting people for using marijuana (as well as other items found in the black market) is something society can no longer afford;
• The historical evidence (along with the current needs of the world today such as the mess at Fukushima or world hunger) which demand that humans must reintroduce industrial hemp back into the global agricultural markets in order for us and the planet to survive; and
• The steps necessary to take, to end the global War On Drugs -- which is further complicated by the many anti-drug international treaties.
"Time 4 Hemp is tired of waiting for the cannabis movement to be given such an invitation and has organized this five-conference series," Leitch said. "During each two-hour commercial-free broadcast, moderators will conduct discussions with six expert panelists brought together from all corners of the Earth to present the most current research and statistics concerning this trillion dollar industry.
"When all is said and done, over 30 professionals will have addressed their concerns and solutions in a format that makes this material available free to everyone -- including all the world leaders," Leitch said.
It's Time 4 Hemp Prohibition To End
2013 Global Summit
August 2: The Global Impact of Industrial Hemp in the New Century
Moderators include:
Paul Stanford, United States
Founder of The Hemp and Cannabis Foundation
Anndrea Herrmann, Canada
President of the Hemp Industries Association
Panelists include:
Summer Star Haeske,, China
Director of Sales and Marketing, Envirotextile.com
Boris Banas,, Europe
Company Director, hempseedoil.eu
Tony Budden,, South Africa
Director, hemporium.com
Greg Flavall, New Zealand
Director, hemp-technologies.com
August 9: Medical Cannabis - Healing the Sick All Around the World
Moderators include:
Mary Lee Mathre and Al Byrne, United States
Founders, Patients Out of Time
Panelists include:
Raphael Mechoulam,, PhD, Israel
The Father of Cannabis Science; Hebrew University, Jerusalem
Franjo Grotenhermen, MD, German
Founder of the International Association for Cannabinoid Medicine
Donald Abrams, MD, United States
Professor, UCSF School of Medicine
Sunil Aggarwal, PhD, MD, United States
NYU
Jeff Hergenrather, MD, United States
President, Society of Cannabis Clinicians
August 16: The International ties That Bind Us All Are Stronger Than Hemp-Rope
Moderators include:
Michael Krawitz, United States
Executive Director of Veterans for Marijuana Access
Jeffrey Dhywood, United States
Author, 'World War D - The Case Against Prohibition'
Panelists to include:
Judge James Gray, United States
Vice Presidential Candidate, The Libertarian Party
August 23: The Failed Policies of Prohibition are Criminal and Destroying Every Society on Earth
Moderators include:
Peter Christ,, United States
Co-founder, Law Enforcement Against Prohibition (LEAP)
Panelists to be announced soon
August 30: What Must We Do to End This World War?!
Moderators include:
Howard Wooldridge, United States
Founder, Citizens Opposing Prohibition
Panelists include:
Ethan Nadelmann, United States
Executive Director, Drug Policy Foundation
This special presentation is being hosted by Casper Leitch on the American Freedom Radio Network.