U.S.: Google Plans To Quietly Help Medical Marijuana Activists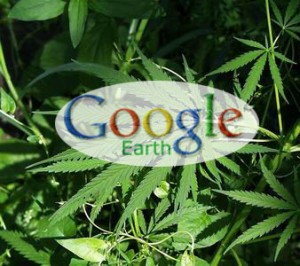 By Steve Elliott
Hemp News
Starting next month, Google searches for "chemotherapy nausea" will turn up an ad for medical marijuana, courtesy of the charitable arm of Google. Last week the internet search giant donated $120,000 worth of AdSense advertising to a Michigan medical marijuana advocacy group.
As part of its gift, Michigan Compassion will be promoting medical marijuana through the plain-text ads that pop up just to the right side of Google search results, reports Eleazar David Melendez of The Huffington Post.
Michigan Compassion doesn't sell medicinal cannabis, but instead connects patients with growers. The group said the ads will appear alongside searches likely to be made by cancer chemotherapy patients.
"The goal is to link the negative effects of chemotherapy and the positive effects of cannabis," said Amish Parikh, vice president of Michigan Compassion.
Google had previously maintained a strict policy against hosting ads for marijuana-related searches, even medical-marijuana searches. But its new friendliness towards the cause fits in with the culture of Silicon Valley, where tech companies and their employees have been quietly contributing to cannabis activism, according to attorney Lauren Vazquez, who is involved in the legalization movement.
"They're not the ones coming to the city council meetings to protest, but they quietly send in their donations," Vazquez said. "And they're definitely consuming the cannabis."
A Google spokeswoman wouldn't comment on whether the grant meant that Google is now advocating medical marijuana. AdWords has a policy against allowing advertisements for "drugs and drug paraphernalia," but since Michigan Compassion doesn't sell either cannabis or accessories, it is allowing the ads.
Google doesn't allow advertisers to link their ads to searches with words like "cannabis" and "marijuana."
The Google spokeswoman said the ads would not appear in web searches done by those using a "family safe" filter, and the Michigan Compassion text ad would only show up in states where medical marijuana is legal.
LinkedIn, the professional social networking company also based in Mountain View, California, is providing Michigan Compassion with free services to reach potential donors and board members, according to Parikh.
The group has also gotten donated equipment and software from other tech companies, channeled through TechSoup Global, based in San Francisco. Vertical Response, an email marketing firm also based in S.F., provided Michigan Compassion with several thousand dollars' worth of free marketing.
Vertical Response spokeswoman Connie Sung Moyle said Michigan Compassion was selected for being a nonprofit, not specifically because of its cannabis activism. "We don't really discriminate either way as long as what they're doing is above the law," she said.
The Google grant will help boost Michigan Compassion's visibility on the Net, according to MMJ Business Daily.
"For one, it signals the entrance of a major company into the medical marijuana debate, giving cannabis some additional legitimacy and clout," the Daily writes. "It also moves marijuana into the mainstream business world, opening the door for other major companies to dabble in cannabis -- from a philanthropic, investment or product sense."