Texas: Dallas Rejects Marijuana Cite-and-Release Plan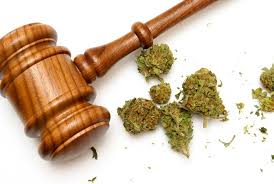 By Derrick Stanley
Hemp News
The Dallas City Council rejected a plan to ticket people instead of arresting them for minor drug offenses Wednesday morning.
Several council members and the Dallas police chief were supporters of the idea. The proposal would have required Dallas police officers to issue tickets to Dallas residents discovered with four ounces of marijuana or less, instead of arresting them.
Phillip Kingston, a council member and out-spoken supporter of the proposal, said allowing those found with pot to stay out of jail as long as they showed up later for court was the least the city could do.
"I'm as transparent about this as I can be. My hope is that this will finally convince DPD to ignore marijuana. That is my goal, that they will ignore marijuana. I know that I don't have the power to legalize the stuff, but I do have the power to correctly allocate criminal justice resources that are under my control so that they aren't spent on pot," he told the Dallas Observer in December.
The biggest objection to cite-and-release was raised Wednesday by Sandy Greyson, a council member who represents parts of Far North Dallas that are in Denton and Collin County. Those residents would not have been eligible for cite-and-release because they reside in a different sheriff's jurisdiction.
After Dallas Police Chief David Brown told the council that Collin and Denton counties would not be joining the proposed program, Greyson said Wednesday the unequal application of the law was unfair.
"I have an idea," council member Ricky Callahan said. "If you don't want to be arrested for pot and possession don't bring it in your car. Leave it at home."
The proposal was killed with a vote of 10-5.