U.S.: Safer Than Milk? More Americans Want To Ban Raw Milk Than Marijuana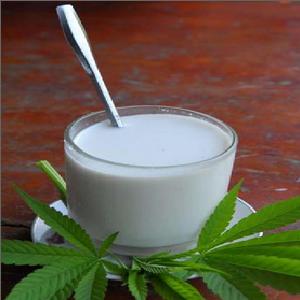 By Steve Elliott
Hemp News
Public perceptions of marijuana have certainly shifted. According to a recent study, more Americans now favor banning unpasteurized milk than favor banning marijuana.
About 59 percent of Americans support a ban on the sale of raw, unpasteurized milk, while just 47 percent support a ban on the sale of marijuana, according to Oklahoma State University's Food Demand Survey, reports Sam Frizell at Time Magazine.
A patchwork of different laws regulate raw milk in the U.S., much like marijuana. States like New York and Iowa ban the retail sale of raw milk, while California and Idaho allow it.
Twenty-three states and the District of Columbia have, to a greater or lesser degree, legalized the medicinal use of cannabis; four (Colorado, Washington, Oregon and Alaska) have legalized recreational use. According to NORML, 18 states have removed criminal penalties for marijuana, known as decriminalization, reducing simple possession roughly to the equivalent of a parking ticket.
Photo: The Weed Blog