Colorado: Ganjapreneur Interviews Chloe Villano, Founder of Clover Leaf University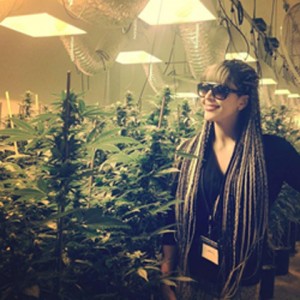 Ganjapreneur has published an interview featuring Chloe Villano, a serial entrepreneur from Colorado who has become one of the most esteemed cannabis business consultants in the country.
The interview focuses on Chloe's position as the founder of Clover Leaf University in Colorado, the first state-licensed private cannabis trade school in the country, and on her work with Clover Leaf Consulting.
Chloe discusses what first brought her into the cannabis space and demonstrates the wide variety of classes and services offered at Clover Leaf University.
"I believe it's not just the education itself but how you teach it that is important," Villano said. According to Chloe, the University has plans to launch a host of new online courses as well as an international platform.
The interview also covers how the complicated transition from medical to recreational cannabis in Colorado has affected the industry.
"I think the Colorado legislature has done a remarkable job making the transition as smooth as possible for these businesses," Villano said.
The full interview is available on the Ganjapreneur website.