California: Melissa Etheridge Confirmed As Keynote At Cannabis World Congress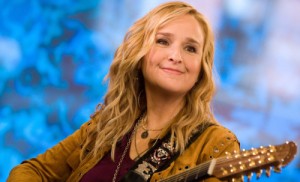 Melissa Etheridge, Grammy and Academy Award winning singer-songwriter, will be a keynote speaker during the Cannabis World Congress & Business Exposition (CWCBExpo), September 16-18 at the Los Angeles Convention Center in Los Angeles.
Etheridge's much anticipated keynote address will take place on Thursday, September 17, at 2 pm. The CWCBExpo in LA is an event for the legalized and medical marijuana industries.
"I was extremely honored to be asked to speak at the CWCBExpo because as a cancer survivor, who discovered the unparalleled medical benefits of cannabis during my recovery, I feel very passionate about helping to remove the negative stigma and educating people about its real medicinal value," said Etheridge.
"We are thrilled to have Melissa Etheridge Keynote at CWCBExpo in LA," said Christine Ianuzzi, managing partner of Leading Edge Expositions, LLC, and show director for CWCBExpo. "Not only is she an iconic rock star, but also a very successful entrepreneur and advocate within the legalized cannabis industry. Her historic keynote will be enormously well received and very captivating."
Known for her confessional lyrics and raspy, smoky vocals, Melissa has remained one of America's favorite female singer-songwriters for more than two decades. She began her distinguished musical career in 1988 when she stormed onto the American rock scene with the release of her critically acclaimed self-titled debut album.
Her popularity continued to rise with hits such as "Bring Me Some Water," "No Souvenirs" and "Ain't It Heavy," for which she won a Grammy in 1992. Her fourth album, Yes I Am in 1993, featured the massive hits "I'm the Only One" and "Come to My Window," bringing Etheridge her second Grammy Award for Best Female Rock Performance.
In 1995, Etheridge issued her highest charting album, Your Little Secret, that included hit single, "I Want to Come Over," and earned her the Songwriter of the Year honor at the ASCAP Pop Awards in 1996.
In February 2007, Melissa Etheridge celebrated a career milestone with an Academy Award for Best Song for "I Need to Wake Up," written for the Al Gore documentary on global warming, An Inconvenient Truth. Most recently, she released her most personal album to date, This Is M.E., which features singles "Take My Number," "A Little Bit of Me," and "Monster." Among her other accolades is a star on the Hollywood Boulevard Walk of Fame.
A cancer survivor, Etheridge has publically spoken about the medicinal value of cannabis in her recovery and is launching her own line of canna-products including a marijuana-infused wine.
"Melissa Etheridge is a perfect fit for CWCBExpo in LA," said Dan Humiston, president of International Cannabis Association (ICA), sponsors of CWCBExpo. "Her personal journey with medical marijuana and belief in the industry's impact and business potential will resonate with our attendees."
CWCBExpo in LA also includes educational programming on September 17-18 on what is needed to succeed in this rapidly changing and growing industry including in-depth workshops on September 16. CWCBExpo in LA features an exhibit floor (September 17-18) with suppliers in the industry showcasing products and services.
Photo: VeryImportantPotheads.com