U.S.: Activist Discusses Cannabis Industry's Lack of Diversity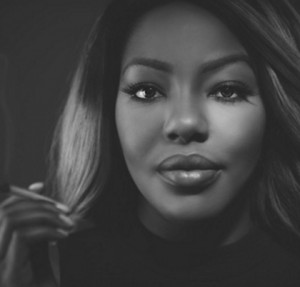 By Steve Elliott
Hemp News
Marijuana activist Charlo Greene, who famously quit her job as a reporter on live television last year, is now working to increase diversity in the legal cannabis industry.
Greene recently talked with Ganjapreneur about her work to advance legalization efforts and protect medical marijuana patients in her home state of Alaska, along with lack of diversity in the industry.
Addressing several possible reasons for the racial disparity, Greene said she believes the cannabis activist community and industry as a whole is ready and welcoming to entrepreneurs of color.
"To be a true activist you have to know the cause you're fighting for and its history," she said. "All real cannabis activists know our drug policy is racist as fuck."
In the interview Greene also encouraged people of color to pursue business opportunities in legal cannabis, but warned of the "double-edged sword" of publicity.
To help promote a more inclusive industry, Greene founded GoGreene.org, a nonprofit intended to encourage diversity via education, networking and empowerment. GoGreene.org's stated mission is to "cultivate diversity in cannabis advocacy and industry" through events that promote "education, networking, and empowerment."
"We're working to activate communities of color as we march toward the end of prohibition and to arm everyday citizens from all walks of life with the education and community backing they need to champion the movement in their areas," Greene said.
The full interview is available at the Ganjapreneur.com website.