California: Marijuana Legalization Supporters Split Up, Threaten Separate Initiatives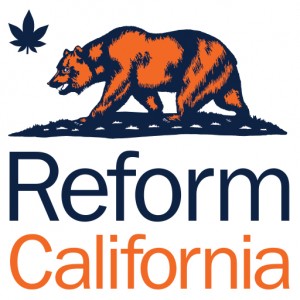 By Steve Elliott
Hemp News
With legalization seemingly a near-certainty coming down the pike in California, there's a lot of excitement in the air. And the smell of money has joined the aroma of cannabis, stoking the excitement to a fever pitch. But there's a fly in that medicated ointment.
Inspired by successes in Colorado, Washington, Oregon and Alaska, activists are hungrily eyeing California, the biggest prize of all in the recreational legalization sweepstakes, reports Dennis Romero at the L.A. Weekly.
Legalization fell short in the Golden State in 2010 with Proposition 19, and that sad outcome could see a repeat if multiple initiatives compete against each other to qualify, and if two or more reach the ballot and face off against each other.
What was supposed to be the unifying initiative -- ReformCA, from the Coalition for Cannabis Policy Reform -- was the intended vehicle for all the big players in California cannabis politics to support; they almost pulled it off, too.
The ReformCA site listed partners including the Drug Policy Alliance and the Marijuana Policy Project, which for a few years, at least since the increasing irrelevance of the National Organization for the Reform of Marijuana Laws (NORML), have been the two biggest players in the cannabis political space. But after the LA Weekly reported this week that a"the coalition includes NORML, the Drug Policy Alliance and Marijuana Policy Project," ReformCA removed those organizations from its website.
The DPA is reportedly considering going its own way, preparing language for circulation that could be filed later this month if Ethan Nadelmann and other DPA officials aren't happy with existing initiatives. Circulation language, which would have to be approved by the Office of the Attorney General in California, would be used to convince registered voters to sign petitions; enough signatures would qualify the initiative for the ballot.
"We want to have a plan B option that's ready to go in case [another] initiative doesn't represent and uphold the values and principles," said Lynne Lyman, the DPA's California director, reports the LA Weekly. "We're most concerned about a case where it doesn't move forward."
Two other initiatives in the running, besides DPA's, are one from aSean Parker, a Silicon Valley billionaire, and the aforementioned one from ReformCA. At least three othergrassroots campaigns to legalize weed are also trying for the ballot, including the Marijuana Control, Legalization & Revenue Act (MCLR)a and the California Cannabis Hemp Initiative (CCHI 2016). Either of these, of course, has far superior language than the ones which have major financial and national organizational support.