Virginia: Marijuana Arrests On The Rise; Blacks Arrested 3 Times More Than Whites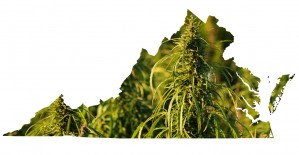 By Steve Elliott
Hemp News
Virginia has sharply rising arrest totals for marijuana possession, and a disproportionate number of black people have been arrested in the Commonwealth, according to a new study based on data reported to the FBI.
Marijuana arrests dropped nationally by 6.5 percent between 2003 and 2014, but possession arrests in Virginia rose by 76 percent during that period, according to research by the Drug Policy Alliance in New York, reports Tom Jackman at The Washington Post.
Arrests of black people for marijuana in Virginia increased by 106 percent from 2003 to 2013, accounting for 47 percent of the state's arrests, even though the state's population is only 20 percent black.
The stats were compiled by public policy professor Jon Gettman of Shenandoah University in Winchester Va., and follow his national marijuana arrest analysis for the ACLU in 2013. That study showed that black people were 3.7 times more likely than whites nationwide to be arrested for marijuana, and that 88 percent of marijuana arrests were for possession.
The disparity in the District of Columbia, where blacks are eight times more likely to be arrested for simple possession than whites, led the D.C. Council to decriminalize cannabis in 2013, followed by voters legalizing it in 2014.
But Virginia has the old progress-mobile firmly in reverse, Gettman's study shows. The ratio of black-to-white marijuana arrests was 2.4 to 1 in 2003, but had grown to 3.3 to 1 by 2013. From 2011 to 2013, annual possession arrests went up by about 2,000 a year, and black Virginians accounted for 82 percent of that increase.
Brian Moran, state secretary of public safety, said the administration of Democratic Gov. Terry McAuliffe "is dedicated to understanding and addressing these disparities in the adult and juvenile systems" by implementing programs such as evidence-based decision-making for police in six communities; launching a "Classrooms not Courtrooms" initiative addressing "disproportionate minority contact"; and working with the state attorney general's office "to develop new training curricula that enhance effective community engagement."
Virginia law enforcement authorities are still locked into some weird 20th Century paradigm about pot, insisting that marijuana is a dangerous drug, and are not at all inclined to reduce enforcement. State police officials are "closely watching the outcomes in Colorado and Washington state to monitor how their legal reforms have impacted the quality of life in those states," claimd Dana Schrad, executive director of the Virginia Association of Chiefs of Police.
Schrad, amusingly enough if it weren't so scary, said that members of the Central Virginia Marijuana Task Force still consider cannabis a "gateway drug" to other narcotics, despite scientific studies showing otherwise. Police, Schrad claimed, are particularly concerned about the effects of marijuana in the workplace; evidently they are too stupid or clueless to realize that at least half the workforce has been solidly stoned since the 1970s.
Gettman's data is confirmed by what Linday Lawson Battaglia, a former Fairfax defense attorney with years of experience defending clients in marijuana cases, has seen in court. Battaglia, who recently joined the Drug Policy Alliance, said that massive pot arrests "are ineffective. We can tell from Gettman's study that marijuana use isn't going down, so we have a failed policy, and it's expensive."
Racial disparities in marijuana arrests aren't unique to Virginia, Battaglia said, "but if you care about justice and you care about fairness, this isn't acceptable." She noted that blacks made up 45 percent of Arlington County's pot arrests in 2013, while making up just 9 percent of its population.
Graphic: MassRoots