Oregon: Cannabis Lobby Day and Rally at the Capitol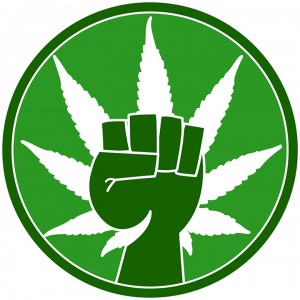 Campaign for the Restoration and Regulation of Hemp (CRRH), along with several other cannabis organizations, will be participating in Cannabis Lobby Day at the Oregon State Capitol on Monday, February 8, 2016. A press conference is scheduled for noon, 12 pm. The free speech event, will feature speakers, music and vendors until 5 pm.
On February 2, the Joint Committee for Marijuana Legalization held a Public Hearing to discuss HB 4014 and SB 1511. Hundreds attended, but only a fraction where allowed to testify due to time restrictions.
HB 4014 makes changes to laws regulating production, processing, sale, use and governance of cannabis. As citizens, we must protect the OMMP and continue the fight for patient rights and access to medicine.
SB 1511 directs the Oregon Liquor Control Commission to register qualified marijuana producers, marijuana processors, marijuana wholesalers and marijuana retailers for purposes of producing, processing and selling marijuana and usable marijuana and medical grade cannabinoid products, cannabinoid concentrates and cannabinoid extracts. "We will be rallying to prevent over-regulation of marijuana under M91 by the OHA, OLCC, OAC and ONI that could hinder, rather than aid, the creation, regulation and stabilization of legal marijuana related businesses," said press liaison Michael Bachara of CRRH.
The Oregon House Business and Labor Committee on Monday at 9 a.m. is discussing HB 4094, a bill which exempts financial institutions that provide financial services to marijuana related businesses, researchers and laboratories from any criminal law of this state that has element that may be proven by substantiating that person provides financial services to person who lawfully possesses, delivers or manufactures marijuana or marijuana derived products. The bill would let more pot businesses get financial services and help with accountability and security issues.
The following is a list of confirmed speakers for rally at noon. Several are available for media interviews after their speeches.
Lindsey Rinehart, Sirius Extracts, Patient Advocate
Leland Berger, Attorney
Paul Stanford, Campaign for the Restoration and Regulation of Hemp (CRRH)
Scott Gordon, Portland NORML
Jenifer Valley, Stoney Girl Gardens, Stoney Only
Mike Mullins, Stoney Girl Gardens, Stoney Only
Bonnie King, Salem-News
Brandon Krenzler, Parents 4 Pot
Erin Purchase, Grow Mama Project
Danford Koozer, Cannabis Liberation Front
Jessie Sponberg, 2016 Portland Mayoral Candidate, Medical Marijuana Patient/Activist
Marlin Starr, Mean Green Cream
Mary Haddock, Oregon Parents 4 Pot
Don Skakie, Northwest Cannabis Club, Real Legalization
Nickie Gates, The Other Spot Social Club
Kimberly Strand, PGN Lodge
Clay Pierce, Campaign for the Restoration and Regulation of Hemp (CRRH)