Colorado: Cannabis Industry Preparing For A Big 4/20 In Denver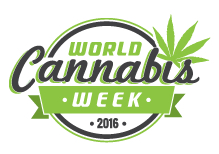 By Steve Elliott
Hemp News
With just under a month to go until the biggest day of the year in cannabis, preparations are already underway for the most celebratory 4/20 ever in Denver.
Marijuana businesses in the Mile High City are working hard to get ready for the big crowds of people wanting to get high on April 20, reports KDVR.
With more than 125,000 revelers anticipated, this year's celebration could bring in a record number of tourists, according to local business owners. Savvy merchants have now extended the celebration, declaring April 15-21 "World Cannabis Week."
Love's Bakery in Denver is turning out double the usual amount of marijuana candies, compared to last year. Many dispensaries are working around the clock to stock up with triple their normal inventories.
Educational efforts are greater than ever before, as well; officials want people to use cannabis responsibly, especially when it comes to how much they consume in edible form.