Maine: Police Department's Post About Misplaced Marijuana Goes Viral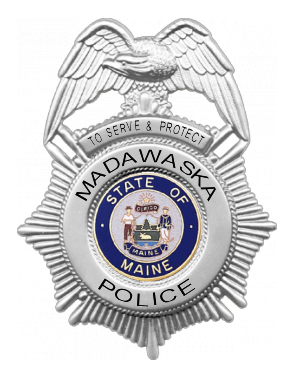 By Steve Elliott
Hemp News
"If you've lost a baggie of marijuana at the Rite Aid store, please give us a call. We would like to speak with you."
This brief statement, which the Madawaska Police Department posted on its Facebook page on Sunday, hasn't led to anyone coming forward, but it had been Liked more than 1.3 million times, generated 756 shares, and triggered a storm of comments.
With no other evidence, there hasn't been any further police investigation, according to Office Jamie Pelletier, who was on duty at the time, reports Tory Jones Bonenfant at the Fiddlehead Focus.
When employees opened the Madawaska Rite Aid pharmacy on Sunday, March 20, they found a small baggie near the cash register and entryway. It contained a couple of marijuana buds.
The department claimed it posted the information to "raise awareness," but also to shed some police-style "humor" on the situation.
The Facebook post stirred up a discussion about drug use, parenting, legal growing and medicinal use, current federal laws, community drug awareness, and police priorities and resources.
Even if no charges arise from the incident, Madawaska Police Chief Carroll Theriault said, it is still good that people are discussing drug use in the community.
But apparently some of the discussion around police priorities, when it comes to busting people for marijuana, got a little intense for the cops.
"We've had great success in identifying suspects involved in crimes, locating the owners of lost pets and getting awareness out to the public about scams or putting out information of events, etc....and yes...also sometimes even for making light hearted comical posts," the Department's official page posted on Tuesday. "We always welcome constructive criticism and ideas to better our relations with the public, but we will not entertain comments about our police department or of law enforcement in general that are negative in nature.
"We want to hear from those who support us," the page posted. "Negative comments about law enforcement will be deleted and the person posting such comments will most likely be banned from our page.