U.S.: New Slate of Cannabis Lifestyle Programming Announced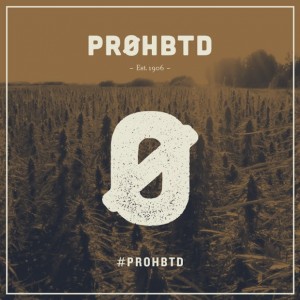 Studio Releases Three New Original Web Series Including "Get LOUD" Starring Adult Swim's Black Jesus Star Gerald "Slink" Johnson
PRØHBTD, the cannabis-lifestyle destination and branded content studio, on Tuesday announced their 2016 slate of programming with three new shows and five more in development.
"Get LOUD!" is the first show starring Gerald "Slink" Johnson (Black Jesus/Adult Swim), and all shows are distributed online through the PRØHBTD website and on roku, appleTV, amazon fire and FilmOn, with additional OTT distribution coming soon.
The PRØHBTD destination site features original programming, storytelling and hand-selected products for modern cannabis enthusiasts. "We have a young progressive audience who embrace the trends across every aspect of modern cannabis culture from fashion to music," said co-founder Drake Sutton-Shearer. "They have been asking us for specific types of programming so we're responding to their requests by delivering content not previously seen anywhere else."
PRØHBTD's shows currently scheduled for release, include:
"Get LOUD!" is an entertainment-travel show starring Gerald "Slink" Johnson of Adult Swim/Black Jesus fame. Hang out with Slink as he travels around the world in the search of the loudest people, place, things and activities—not to mention the cannabis.
"Modern Grower" is a docu-series hosted by Felix Fang (Master Chef contestant and VICE Sex + Food favorite) who introduces viewers to leading-edge companies making innovative strides in the grow, extraction, edibles and infrastructure industries within the cannabis marketplace.
"Pot Pie" is an in-studio social-cooking show with the #1 infused cannabis chef Chris "The Herbal Chef" Sayegh who must prepare a dinner for his influencer guests with one major hitch; he has no idea what ingredients he'll have until it is time to cook! That is, except for the surprise ingredient he brought, which will either disrupt or elevate the entire experience. Oh, and he is super baked the entire time.
"It's critical that we deliver groundbreaking, multi-genre content to our audience," said Josh Otten, co-founder of PRØHBTD. "We are committed to producing original broadcast-quality digital video content across a variety of formats driven by authentic storytellers from the cannabis lifestyle and beyond."
Additionally, PRØHBTD has five shows in various stages of development, including:
Tales from the Trim Circle: An animated series co-produced with the Emmy award-winning ShadowMachine (BoJack Horseman, TripTank, Jeff & Some Aliens, Greatest Party Story Ever), that combines first-hand accounts of drugs, experimentation, historical non-fiction and near-arrests from celebrities, comedians, sports stars and drug dealers. Currently in development.
Braized & Confused: In this docu-series, Chris "The Herbal Chef" Sayegh merges the travel exploration of Anthony Bourdain with the hunting skills of Bear "Man Vs. Wild" Grylls and infuses the result with cannabis for an unforgettable viewing experience. Currently in development and shooting this summer.
Going Green: In this celeb-business reality series, viewers can watch celebrities as they endure the nuts and bolts of building their own Cannabis brand. Celebs include Melissa Etheridge, The Game, Dirty Heads, Waka Flocka Flame, Sublime with Rome, ILoveMakonnen, Flosstradamus and the Dennis Hopper Estate.
High Concept: Online influencers Adrienne Airhart and Aristotle host this fully medicated talk show featuring celebrity guests, hilarious skits, product demos and in-the-street interviews based around current topical events and themes. Currently shooting.
Social: Rising social media stars and comedians Elijah Daniel and Christine Sydelko headline this humorous look at the growing world of social media influencers and branded content creators—a millennial version of The Office. Currently in development and shooting this summer.
Graphic: Prohbtd/Tumblr