U.S.: Oregon Delegation Legislative Action - Removal of Cannabis from the Controlled Substances Act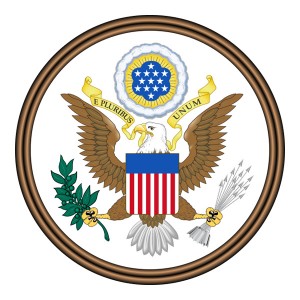 Oregon Officials,
We are in a time of great change in our country with respect to the attitudes toward and understanding about cannabis, and as citizens, we will continue to fight for the liberation of the cannabis plant. Thousands of scientific studies have shown that cannabis has therapeutic, medicinal properties, yet cannabis remains listed federally as a Schedule I drug.
In the 1980's, DEA Administrative Law Judge Francis L Young stated, "Marijuana, in its natural form, is one of the safest therapeutically active substances known to man."
Compassionate Investigational New Drug program is a US Government-run program that allows a limited number of patients to use medical cannabis grown at the University of Mississippi. It is administered by the National Institute on Drug Abuse (NIDA) but no longer allows new patients. Oregon resident, Elvy Musikka, entered the program in 1988 and relies on the program's cannabis supply to alleviate her symptoms of glaucoma.
In 1999, the United States Department of Health and Human Services filed Patent 6630507 for cannabinoids as antioxidants and neuroprotectants.
In June 2010, the Oregon Board of Pharmacy reclassified cannabis from a Schedule I drug to a Schedule II drug.
In 2015, the American Academy of Pediatrics released a position statement: "The AAP strongly supports research and development of pharmaceutical cannabinoids and supports a review of policies promoting research on the medical use of these compounds. The AAP recommends changing marijuana from a Drug Enforcement Administration schedule I (controlled substance) to a Schedule II drug to facilitate this (clinical) research."
In April of 2015, during a brief court hearing, U.S. District Judge Kimberly Mueller was initially prepared to rule that cannabis should not be a Schedule I drug any longer. Judge Mueller ultimately decided it was up to Congress to change the law and declined to remove cannabis from the list of most dangerous drugs, disappointing activists nationwide. "It has been 45 years since Congress passed the Controlled Substances Act," Judge Mueller said, noting "the landscape has changed" since then.
It's time to listen to the citizens of this country and take the AAP request even further. Remove cannabis from the Controlled Substances Act altogether. The demonization of a harmless plant, for too many years, has been based on lies and racist propaganda.
Though President Obama has contended that rescheduling cannabis is a job for Congress, last week in advance of the President's State of the Union speech, Rep. Earl Blumenauer wrote an open letter to the President advocating cannabis legalization.
"As you begin your last year in office, I hope there is one more step you take to bring about fundamental change — ending the failed policy of marijuana prohibition and removing marijuana from the list of Controlled Substances," Rep. Blumenauer wrote to the President.
The language chosen by Rep. Blumenauer is very significant. "Removing marijuana from the list of Controlled Substances" is, of course, the only way forward that avoids cannabis being immediately co-opted and controlled by 'Big Pharma,' which is assuredly what will happen if it is moved from Schedule I to Schedule II or III on the Uniformed Controlled Substances Act.
We are reforming policy across the country. Washington, Colorado, Alaska, Oregon...even Washington D.C...the citizens have spoken and more are sure to come. There is no reason that those who want to study cannabis, so that we as a citizenry can be more highly informed about cannabis and its uses, should not be able to study at will. There is no reason that those who want to utilize cannabis should face discrimination and penalty. It is time to repair the damage from so long ago and remove cannabis from the Controlled Substances Act.
Our representatives owe it to their constituents to begin a major push to educate their fellows in Washington and take Legislative Action. Cannabis is a safe and natural therapeutic plant and not the "devil weed" in propaganda that has continued to circulate since the early 1930's.
In 2011, HR 2306, Co-sponsored by Representatives Barney Frank (D-MA) and Ron Paul (R-TX) was introduced to remove cannabis from scheduling. It died in committee. As your constituent, I am requesting you sponsor a similar bill to continue the discussion of removing cannabis from the Controlled Substances Act.
The world is watching. America's reefer madness campaign is bust and must once and for all come to an end.
Oregon resident,
Michael Bachara
In Memory of Larry 'LK' Kirk & John Walsh
Office of the Governor
Governor Kate Brown
160 State Capitol
900 Court Street
Salem, OR 97301-4047
Governor's Constituent Services Office (503) 378-4582
Oregon Senators and Representatives
https://www.oregonlegislature.gov/senate/Pages/SenatorsAll.aspx
https://www.oregonlegislature.gov/house/Pages/RepresentativesAll.aspx
http://www.wyden.senate.gov/
http://www.merkley.senate.gov/
http://bonamici.house.gov/
http://walden.house.gov/
http://blumenauer.house.gov/
http://defazio.house.gov/
http://schrader.house.gov/
Joint Committee on Implementing Measure 91
Representative Ann Lininger - rep.annlininger@state.or.us
Senator Ginny Burdick - sen.ginnyburdick@state.or.us
Representative Carl Wilson - rep.carlwilson@state.or.us
Senator Floyd Prozanski - sen.floydprozanski@state.or.us
Senate Republican Leader Ted Ferrioli - sen.tedferrioli@state.or.us
Senator Lee Beyer - Sen.LeeBeyer@state.or.us
Senator Jeff Kruse - Sen.JeffKruse@state.or.us
Representative Peter Buckley - Rep.PeterBuckley@state.or.us
Representative Ken Helm - rep.kenhelm@state.or.us
Representative Andy Olson - rep.andyolson@state.or.us
Oregon Board of Pharmacy
800 NE Oregon St., Suite 150
Portland, OR 97232-2162
pharmacy.board@state.or.us