United States: Prosecution of Cannabis Attorney May Impact Industry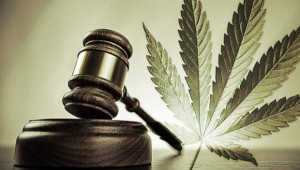 By Michael Bachara
Hemp News
In May, California attorney Jessica McElfresh was charged with multiple felonies, including conspiracy to commit a crime, obstructing justice, and manufacturing a controlled substance, by the San Diego County district attorney.
The 15-page felony complaint, filed by District Attorney Bonnie Dumanis, accuses James Slatic, two of his executives, and McElfresh (Slatic's attorney) of conspiracy and manufacturing a controlled substance, alleging the attorney helped Slatic cover up a cannabis concentrate manufacturing operation.
"This is clearly a vindictive prosecution arising from the court's order that they return the seized funds," said Henry Wykowski, an attorney from San Francisco. "As bad as that is in and of itself, this is clearly calculated to send a chill to the attorneys that defend cannabis businesses, that they can become targets."
Defense Attorney Marc Carlos said, "At the outset I would say that it is always very difficult to charge an attorney for legal advice being requested by the client. The attorney must act in the best interests of the client and sometimes that means safeguarding their interests so that they do not incriminate themselves. That being said, the attorney has an ethical duty to act within the ethical cannons of the state bar and applicable laws. An attorney can not actively engage in activities which obstruct justice. Under these circumstances that DA will have to prove that she acted with criminal intent in conspiring to violate the law. This is extremely difficult given the ethical duties of the attorney."
Shabnam Malek, of the National Cannabis Bar Association (NCBA), said she was "shocked" that McElfresh was being prosecuted. "This is extraordinary to me. I've never heard of anything like this happening."
Leland Berger, an Oregon-based member of the NCBA, said he was concerned "that the prosecution coming, following her successful obtaining the return of funds…gives the impression that the prosecution is retaliatory."
"An attack on any of us is an attack on all of us," Berger said in an interview with Marijuana Business Daily.
In a statement, the National Cannabis Bar Association, said it's "gravely concerned about the chilling effects that the handling of this case may have on attorneys serving cannabis industry clients, possibly resulting in the inability for this new industry to access competent legal services."
"Several state bars have recently acknowledged the importance of ensuring that state-lawful cannabis businesses have access to legal services," the statement continued. "Access to legal services is necessary to help the cannabis industry comply with the myriad regulations designed to keep the public safe and marijuana out of the hands of children. Prosecutions like this one will undoubtedly serve to deter lawyers from representing clients in the cannabis industry for fear they, too, may be prosecuted."
The case against McElfresh may go all the way to trial, but the case could be dismissed before trial.
Photo Source: Cali Cann Law