RIP Paul Kantner: Jefferson Airplane/Jefferson Starship Guitarist, Cannabis Activist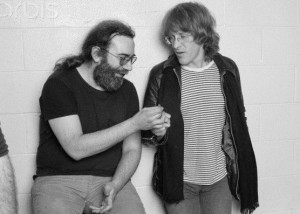 By Paul Stanford, Hemp News
Today, Paul Kantner, a guitarist for the Jefferson Airplane and Jefferson Starship, passed away. Paul Kantner was, among many things, a cannabis activist who inspired me. We quoted Kantner's landmark Hawaii Supreme Court case in our preamble to Oregon's 2012 Measure 80 initiative, the Oregon Cannabis Tax Act legislation. In Nov. 2012, OCTA obtained 47 percent of the vote with comparatively no funding but my own.
Kantner's Hawaii state Supreme Court case, along with John Sinclair's Michigan Supreme Court cases, were influential in the drafting of the Oregon Cannabis Tax Act.
The Hawaii Supreme Court flirted with the idea of striking down marijuana laws with the 1972 decision in which it upheld the statutes and affirmed the conviction of Paul Kantner for marijuana possession during a visit on October 18, 1969. But the vote was 3-2.
Two justices said they believed an implicit right of privacy established in the state constitution permits one to smoke marijuana.
Thank you Paul Kantner for your incredible music and for standing for liberty and justice for cannabis. Blessings and prayers for you, your journey and your work.