US: Senators Seek Federal Guidance For Marijuana Business Banking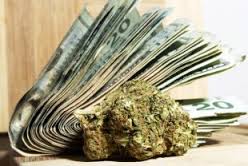 By Derrick Stanley
Hemp News
Four senators from three states that have legalized recreational marijuana asked federal financial regulators Thursday to issue guidance for financial institutions wishing to offer banking services to marijuana businesses.
Sens. Jeff Merkley (D-OR), Patty Murray (D-WA), Michael Bennet (D-CO) and Ron Wyden (D-OR) wrote a letter to the six top federal financial regulators asking multiple agencies to work together to issue joint guidance to financial institutions from regulators across the federal government.
Currently, many legal marijuana businesses in Colorado, Oregon, and Washington, and other states with recreational or medical marijuana are forced to run their businesses on a cash-only basis. Banks fear being penalized by the federal government, which still considers marijuana illegal.
This inability to open bank accounts or accept non-cash forms of payment means the businesses have to keep large amounts of cash on hand. Businesses must pay their taxes in cash, creating a logistical challenge for state and local governments to collect taxes.
In 2014, the Treasury Department's Financial Crimes Enforcement Network (FinCEN) issued guidance on how financial institutions can serve legal marijuana businesses in states that have legalized recreational or medicinal marijuana, but without clearer guidance from all federal regulators to provide certainty in the regulatory environment, most banks and credit unions are still not serving marijuana-related clients.
In some cases businesses loosely related to the marijuana industry -- such as real estate companies that have leased space for dispensaries -- have had their bank accounts closed down.
"Many marijuana-related businesses are experiencing difficulty accessing financial services and must operate all-cash operations," the senators wrote. "Operating on an all-cash basis for these businesses makes it difficult for them to function, as well as for states to collect tax revenue. Forcing them to operate in all cash also creates a serious public safety risk for the businesses and the neighboring community…. [W]ith clearer guidance offered by all of their regulators, financial institutions will be more likely to serve these legal businesses and allow them to access our banking system without fearing repercussion."