Washington: Bills Gathering Support To Allow Home Grow Of Cannabis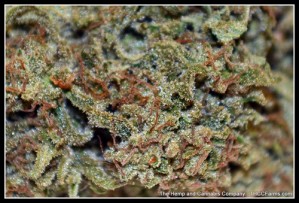 By Michael Bachara, Hemp News
Last week, Seattle Hempfest announced support for the upcoming legislation regarding Washington House Bill 2196 and Senate Bill 6083, both of which would allow adult residents of the state of Washington to cultivate up to six cannabis/marijuana plants per domicile. The bills, if passed, will also allow the giving away of up to one ounce of pot between adults and allow citizens cultivating cannabis to possess up to eight ounces. It is currently a felony to give away cannabis in Washington.
After reading the full text of the bills, individuals are encouraged to Comment on HB 2196 & SB 6083.
The people of Washington have voiced their opinion on cannabis prohibition, stating a clear desire for citizens of be able to purchase, possess, and imbibe cannabis, free from prosecution. The implementation of I-502 has resulted in retail outlets for adult purchase of cannabis in many communities, generating jobs and tax revenue.
Unfortunately, it remains illegal for a citizen who is not a medical patient to cultivate any amount of cannabis in Washington. "Spending state resources on prosecuting and incarcerating Washingtonians who grow cannabis is not a prudent or effective use of our resources," stated Vivian McPeak, Seattle Hempfest's Executive Director in a release to Hemp News.
Campaign for the Restoration and Regulation of Hemp (CRRH) also supports the passing of these two bills, and believe that Washington's laws and citizens should be allowed home growing. Paul Stanford, Director of CRRH, stated, "Contact your legislators tell them to end marijuana prohibition. The more letters they get, the sooner the day will arrive."
Allowing people who choose to eschew the recreational outlets to grow their own will give them an alternative to the black market. It is common sense for police resources to be diverted to addressing the scourge of hard chemical drugs which pose a significant threat to our society.
Washington State is currently in an opiate overdose crisis. Cannabis has been shown to be a safe, effective, and non-toxic pain reliever. People suffering from pain conditions should have the opportunity to produce their own cannabis as an alternative to opiate drugs like Oxycontin and heroin.
According to Jared Allaway of SAFER Shirts and Real Legalization, "Marijuana is safer than opiates, and doctors should first do no harm. As a safety professional who has studied cannabis, 'first do no harm' means pain sufferers should be directed by doctors to try cannabis first. As patients discover they can manage pain while maintaining the functionality of a person who avoids opiates, medicine cabinets will no longer be regularly replenished with opiates that can end up on the streets."
The findings from a recent study have shown that Seattle Hempfest patrons spent an estimated $7.1 million in King County in relation to their visits to the Hempfest festival. It is estimated that Seattle Hempfest 2014 generated 234 jobs in King County and $8.172 million in labor income.
The cannabis community in Washington deserves to be heard and legitimized, advancing the freedom of the citizens. It is time to embrace the cannabis community in Washington state.
Senate Commerce & Labor Committee - Friday, November 20, 2015