California: Voters To Decide Whether To Legalize Recreational Marijuana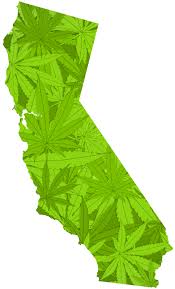 By Derrick Stanley
Hemp News
California Secretary of State Alex Padilla said Tuesday that initiative proponents turned in more than enough signatures to get the question of legalizing recreational marijuana on the November ballot.
If legalization passes in California one in every six Americans will be living in a state with legal marijuana sales, including the entire West Coast.
Former Facebook president Sean Parker led the coalition that promoted the initiative.
"Today marks a fresh start for California, as we prepare to replace the costly, harmful and ineffective system of prohibition with a safe, legal and responsible adult-use marijuana system that gets it right and completely pays for itself," Jason Kinney, a campaign spokesman, said in a statement.
If passed, legalization will mean that adults 21 and over will be able to buy an ounce of marijuana and marijuana-infused products at licensed retail outlets and also grow up to six pot plants for personal recreational use.
Pot smoking would be prohibited in areas where tobacco use is banned now, including restaurants, bars and other enclosed public places.
Sales of both recreational and medical weed would be taxed initially at a rate of 15 percent. Counties and cities would be allowed to prohibit marijuana businesses and impose their own additional taxes an fees.
The movement to legalize has drawn support from the California NAACP, the California Medical Association and the California Democratic Party, among many others.
Opponents include the California Republican Party, the Teamsters Union and, naturally, groups representing police chiefs and prison guards.
"The dangers of marijuana are pretty clear in terms of motorist safety, criminal activity, impacts on society," said Cory Salzillo, legislative director of the California State Sheriffs' Association. "We don't believe that decriminalization will upend the black market."
California voters said no to legalization in 2010 by 7 percentage points. Colorado and Washington became the first states to allow recreational sales in 2012, followed two years later by Alaska and Oregon.
Initiatives for recreational marijuana use have also made the ballot this year for Maine and Nevada.